No Voting Machines 2022! Arizona Machine Ban in Every County.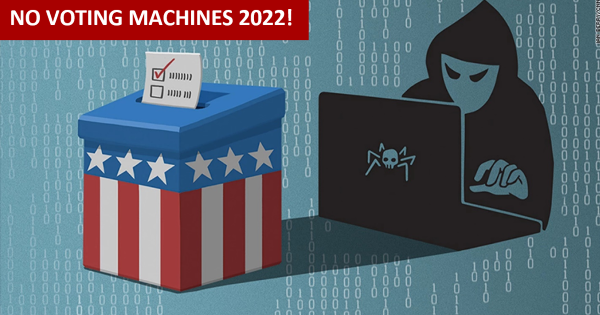 Stop the Certification of our midterms elections! The Use of Uncertified, Unlawful Election Voting Machines and Tabulators were used!

A potential case of serious fraud may have been committed against the State of Arizona as it relates to the Help America Vote Act (HAVA) Act and US Election Assistance Commission EAC Certification requirements on our electronic voting machines and tabulators .

Our Arizona Counties are about to engage in a potentially fraudulent election that will cause egregious public harm and further erode public confidence in our ability to conduct a free and fair election.

Call upon all Arizona State elected officials to provide proof of legal certifications and take immediate steps to ban the machines and conduct a traditional paper ballot and hand count election! Don't let them certify the election without proving the legal certification status of our voting machines!
"America will never be destroyed from the outside. If we falter and lose our freedoms, it will be because we destroyed ourselves."
Help Us Ban AZ Voting Machines in 2022!
Every dollar raised will be dedicated to raising awareness, and mobilizing grassroots pressure on every elected official to impact policy.