Ban School Faculty Vaxx Mandates!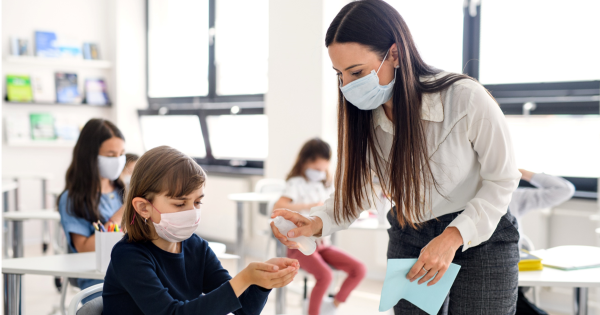 For: AL, AK, AZ, CA, CO, CT, DE, DC, HI, ID, IL, IA, KY, LA, ME, MD, MA, MN, MO, NE, NV, NH, NJ, NM, NY, NC, ND, MP, OK, OR, PA, RI, SD, VT, VA, WA, WI, WY
Only Fourteen States Banned Vaxx Mandates through legislation or Governor's Executive Order Allowing School Faculty the choice to vaccinate and keep their jobs.
Ten States + D.C. have a vaxx mandate via Executive Order that requires all faculty members to be fully vaccinated or weekly test requirement including California, Connecticut, Delaware, D.C., Hawaii, Illinois, New Jersey, New Mexico, New York. The states of Oregon and Washington have a vaccine mandate and do not allow for weekly testing as an alternative to vaccination resulting in widescale job losses and teacher/faculty shortages.
We've had three years to implement constitutionally sound Covid FLU Vaxx Policy and have failed in 36 states!
Call on your state to introduce and pass a "Freedom to Choose Covid Vaxx' statewide legislation, banning vaxx mandates, inquiry of vaxx status, and coercive promotion of vaxx compliance with a provision that protects a person's right to choose as school faculty, regardless of FDA approval status.
Vaccination should always be a personal choice, not a mandate!
"America will never be destroyed from the outside. If we falter and lose our freedoms, it will be because we destroyed ourselves."
Help Ban School Faculty Vaxx Mandates!
Every dollar raised will be dedicated to raising awareness, and mobilizing grassroots pressure on every elected official to impact policy.