Stop Legalizing Infanticide!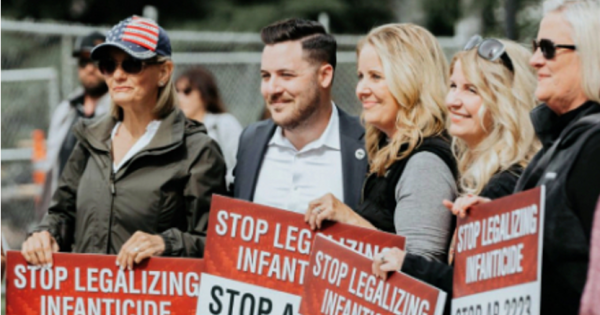 Radical California AB 2223 seeks to decriminalize infanticide. This bill removes the duty of a coroner to determine how a newborn died if the death is known or suspected to be the result of a self-induced or criminal abortion, including 'perinatal' death. Under California Code, the 'perinatal period' is defined as "the period from the establishment of pregnancy to one month following delivery." If a coroner decides to investigate a newborn's death under these circumstances, the reason for the newborn's death can't be used to prosecute anyone involved with the death," the California Family Council warned in a statement. "This law would leave babies born alive after a failed abortion vulnerable to murder or death by neglect."
"I've noticed that everyone who is for abortion has already been born."
Help Us Stop California from Legalizing Infanticide!
Every dollar raised will be dedicated to raising awareness, and mobilizing grassroots pressure to every representative to pass this bill!