Expel Adam Schiff!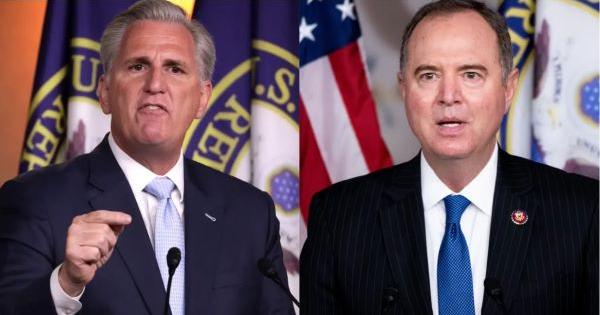 Time to Clean 'The' House!
Congratulations! We have a House Resolution 437 to censure, condemn, & fine Rep. Adam Schiff $16 million (1/2 the cost of Russia investigation) for his "egregious abuse of trust" introduced by Rep. Paulina Luna who is a member of the House Oversight Committee.

Hold Adam Schiff accountable for his gross abuse of power as former Chairman of the House Intelligence Committee.

He used his power to deceive Americans, weaponizing his position to lie about "evidence" of Trump-Russia collusion to divide America, cheat taxpayers out of millions of dollars for politically weaponized investigations and impact the outcome of elections.

Hold him accountable today!
"America will never be destroyed from the outside. If we falter and lose our freedoms, it will be because we destroyed ourselves."
Help Us Expel Adam Schiff!
Every dollar raised will be dedicated to raising awareness, and mobilizing grassroots pressure on every elected official to impact policy.