Stop the Inflation Reduction Act of 2022!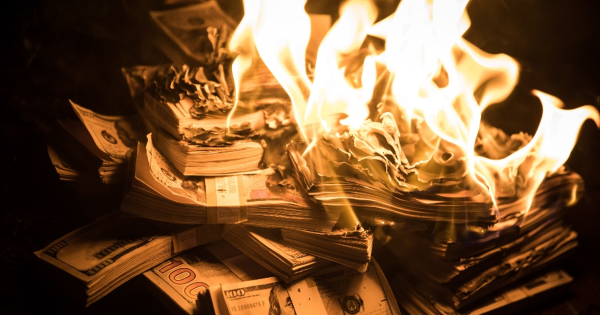 As inflation spirals out of control, with no end in sight, the Left wastes no time exploiting their opportunity to go for the jugular and deliver a death blow to our economy under the guise of Build Back Better, Energy Security, Climate Emergency, and Inflation Reduction!

There must be consequences for every representative that votes yes on this bill! I will fight with family and grassroots friends to make sure you are never re-elected to any office.

Biden's Tax and Spend policies have crippled the working class with 2/3rds living off their hard-earned savings to survive! Inflation's cost to average Americans is over $7362 this year and climbing!

Stop the abuse of power that is funding massive government Green Energy, the Climate Emergency, the continued propping up of Obamacare (Promised to save Americans money!) and Democratic Socialist Initiatives that are antithetical to our Constitutional Republic framework!

Stop Congress from towing the line for globalist elites in the World Economic Forum, the World Health Organization, the UNFCC Paris Agreement, and others, at the terrible cost to US Sovereignty, Security, and Prosperity!
"America will never be destroyed from the outside. If we falter and lose our freedoms, it will be because we destroyed ourselves."
Help Us Stop Inflationary Spending!
Every dollar raised will be dedicated to raising awareness, and mobilizing grassroots pressure on every elected official to impact policy.