Virginian's for Youngkin's History Education Reforms Now!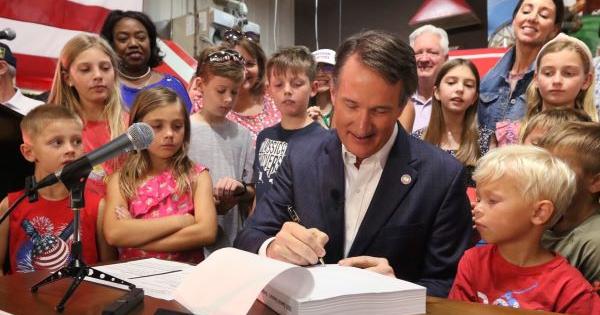 Governor Youngkin made a campaign promise to reform our education system.

He appointed five conservative Board of Education members to pave the way for these reforms, but democrats in the State Senate CANCELLED ONE MEMBER, leaving a 4-4 split on the Board.

WOKE BOE Board Members, in cooperation with state Dem's, the Virginia Education Association, and state unions, has RIGGED this system against the parents and real stakeholders, removing the BOE majority vote to institute Youngkin's proposal.

Board members announced that THEY will select between the WOKE Northam or REFORMED Youngkin History standards proposal based solely on public comment made at the six Townhall meetings scheduled and the BOE public comment form.

80-95% of public comments are made by WOKE special interest groups! Virginia Education Association and local union members are largely behind the opposition to Younkin's reforms!

Virginia Education Association is so radical that only 7.5% of teachers in our largest city of Virginia Beach are members.

The BOE public comment form has been scripted, by design, for academics and professional educators; It is NOT a parent and community friendly public comment portal that allows parents and the community to simply support Youngkin's proposal in general, but forces individuals to comment on a specific singular piece of content you support or object to. It is confusing and restrictive ON PURPOSE!

Policies on education, including curriculum standards, should be set by our elected state legislature and the Governor, NOT SPECIAL INTERESTS!

Call on lawmakers to intervene and implement Youngkin's Education History Proposal!
"America will never be destroyed from the outside. If we falter and lose our freedoms, it will be because we destroyed ourselves."
Help Virginian's for Youngkin's Education History Reforms!
Every dollar raised will be dedicated to raising awareness, and mobilizing grassroots pressure on every elected official to impact policy.