Finish the Wall!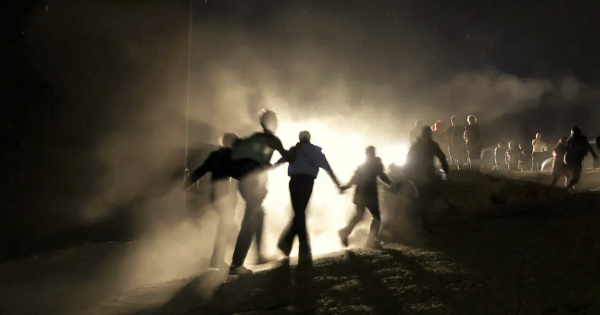 Finish the Wall! Stop Terrorists and Criminals at the Border! Stop Crippling Cost to Taxpayers!

Border Patrol reports new record-breaking Terror Watch List apprehensions! In less than 6 months, there have been 50 successful apprehensions compared to 26 in the past 5 years combined, and 15 arrests in May alone!

Border Patrol reports an estimated 440,000 'Got Aways' since October, averaging 1800 known illegal crossings daily at a cost to taxpayers of over 160 MILLION and upwards of 59 BILLION since October. How many known or suspected terrorists are amongst these 'Got Aways' that could have been stopped with a REAL Border Wall and Border Security? How many are Human Traffickers or Drug Cartel?

In May, Border Patrol saw a new record of 239,416 illegal crossings, making it the highest in DHS history, and the 3rd month in a row in which over 200,000 illegal crossings occurred. In fact, since October over 1.5 MILLION illegal crossings have occurred which is greater than the combined populations of Seattle and Boston and the cost to taxpayers upwards of 134 BILLION!

It is the duty of Government to defend our borders and secure our nation! We can't afford to wait; we must FINISH THE WALL!
"At what point then is the approach of danger to be expected? I answer, if it ever reach us, it must spring up amongst us."
Help Us Secure Our Borders!
Every dollar raised will be dedicated to raising awareness, and mobilizing grassroots pressure to every member of Congress to pass this bill!