Fire and Investigate General Mark Milley!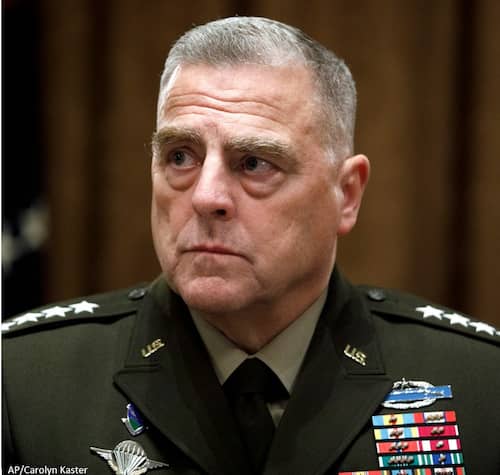 Help us hold General Mark Milley Accountable! Call on Congress to investigate to determine if he broke the law, betrayed the Commander in Chief, and betrayed our country. Discover the truth about his secret calls to the Chinese Liberation Army. Confirm if he held secret advisory meetings with Nancy Pelosi, CIA, NSA and other Security Officials behind the President's back. Tell Congress to hold Milley accountable for this catastrophic failure of leadership in regards to his part in the Afghanistan withdrawal, including the abandonment of US civilians and 90+ Billion in weapons and equipment to the Taliban Terrorist organization.
"Freedom is never more than one generation away from extinction. We didn't pass it to our children in the bloodstream. It must be fought for, protected, and handed on for them to do the same."
Help Us Hold General Milley Accountable!
Every dollar raised will be dedicated to raising awareness, and mobilizing grassroots pressure to every member of Congress to pass this bill!