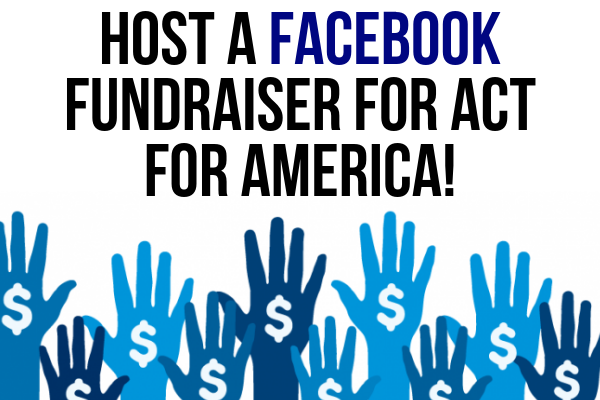 You can start a Facebook fundraiser for ACT for America in less than 5 minutes with these 8 simple steps:
1. Go to https://www.facebook.com/fundraisers/​
2. Click on "Select Nonprofit"​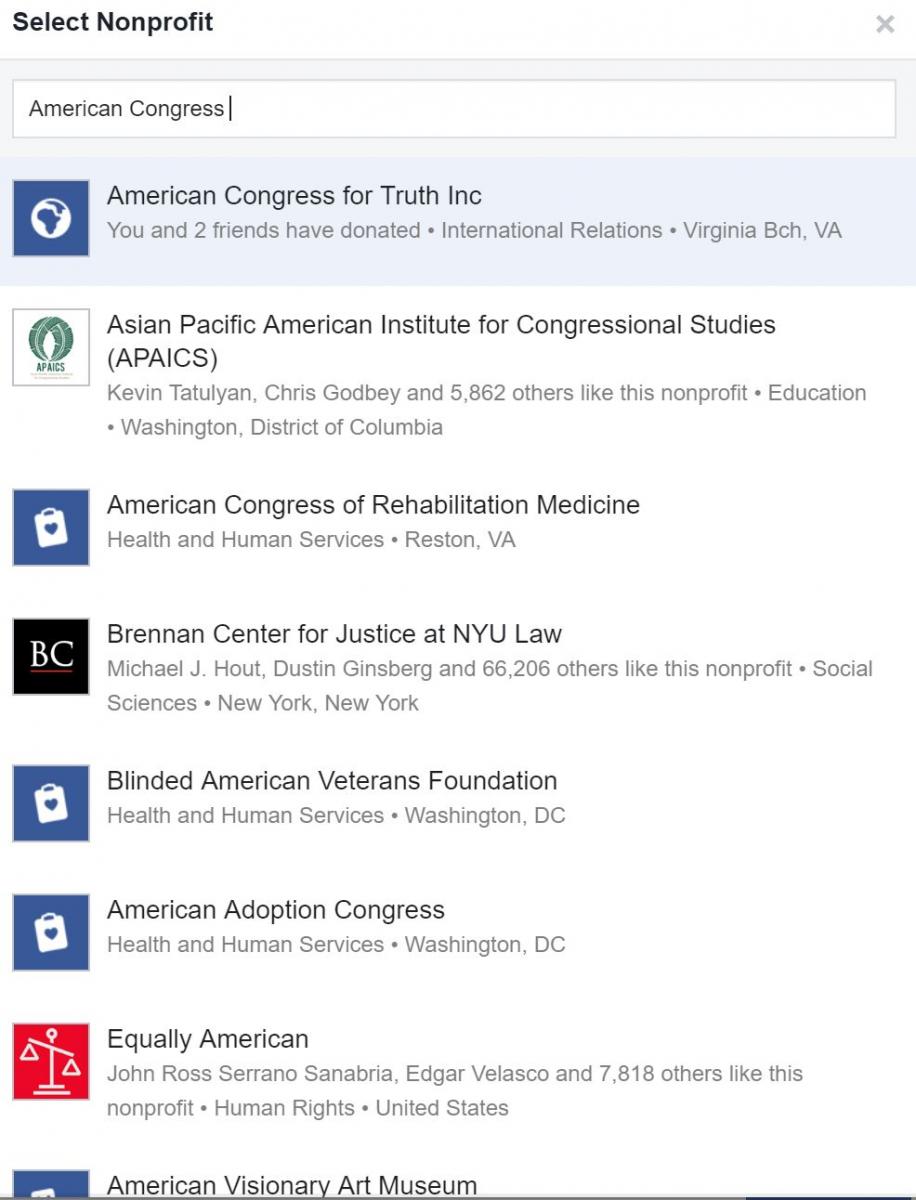 3. Choose "American Congress for Truth Inc" which is ACT for America's legal 501(c)3 non-profit name.
4. Fill in the form with a fundraising goal and an end date for your fundraiser​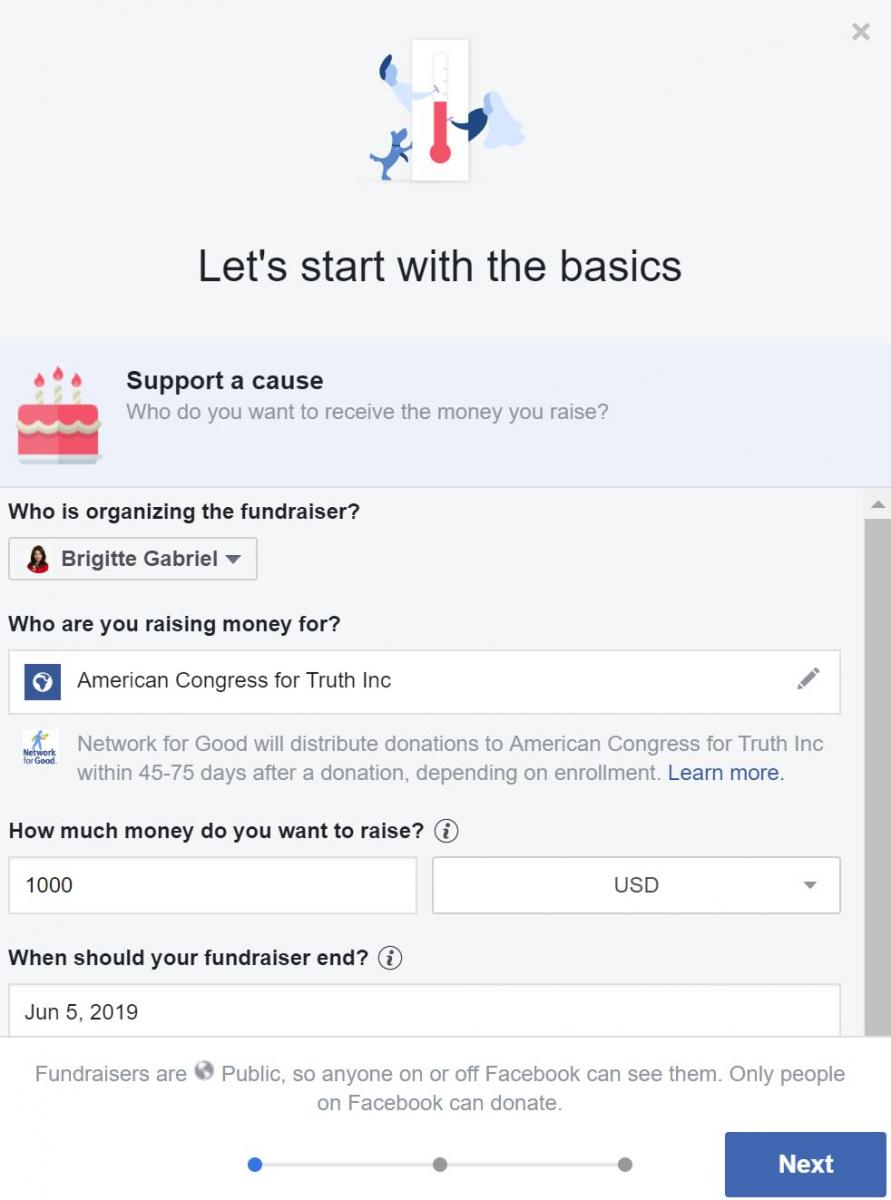 5. Click 'Next' and choose a title for your fundraiser (personalize it with your name) and edit the description with reasons why you're raising money for ACT for America.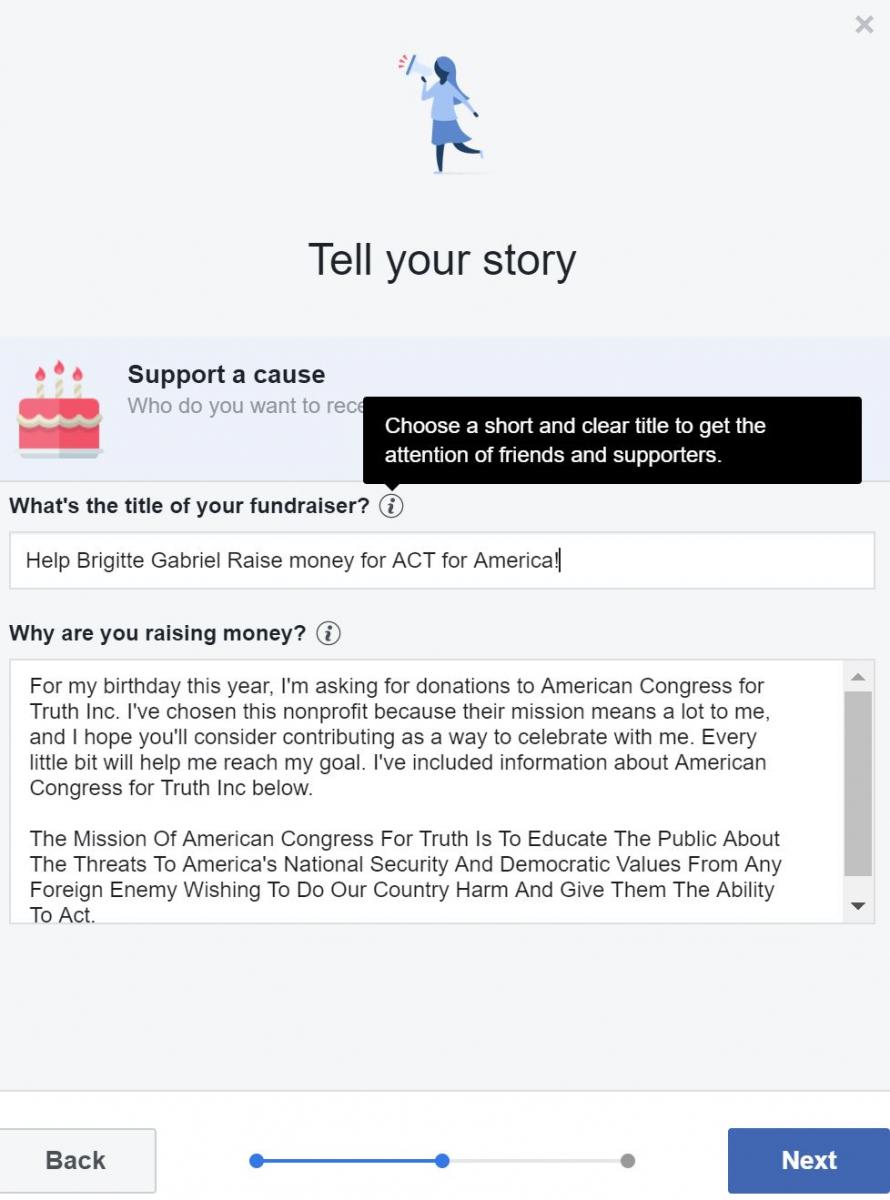 6. Pick a cover photo. You can take photos or videos from ACT for America's website or social media pages!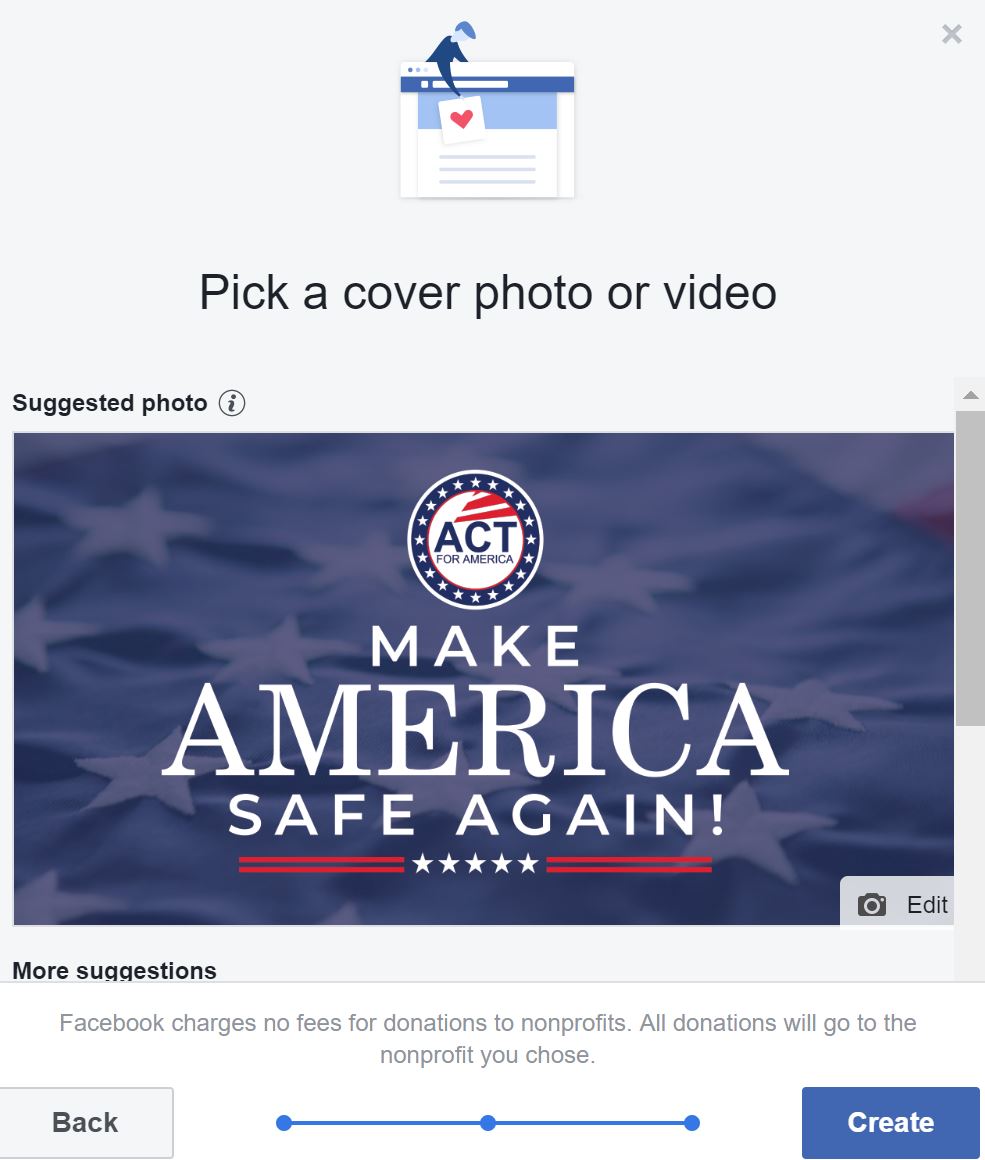 7. Invite your friends to donate to your fundraiser!
8. Be sure to also thank each person who gives!