Tell Texas Governor Greg Abbott to SECURE The Border!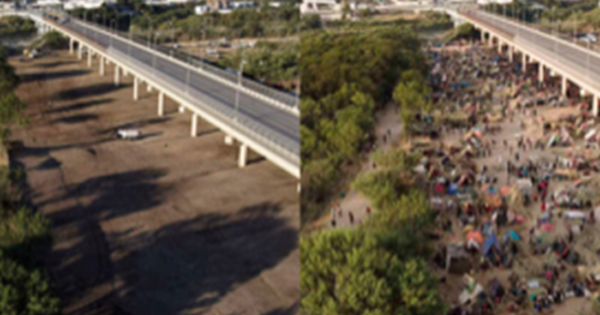 TEXAS: Thousands of migrants continue to cross the US-Mexico border every single day and the federal government is not stepping up to the challenge. If the Biden Administration is not concerned about stopping the influx of illegal migrants into our country, it's time for Texas and Governor Greg Abbott to take control of their border. Over 1 million migrants have crossed the border in 2021 alone and THOUSANDS are being spread across the entire country, every state has become a border state under the Biden Administration. Join us in calling on Texas to secure the border ASAP!
"Freedom is never more than one generation away from extinction. We didn't pass it to our children in the bloodstream. It must be fought for, protected, and handed on for them to do the same."
Help Us Secure the Texas Border!
Every dollar raised will be dedicated to raising awareness, and mobilizing grassroots pressure to Governor Abbot to secure the Texas border.