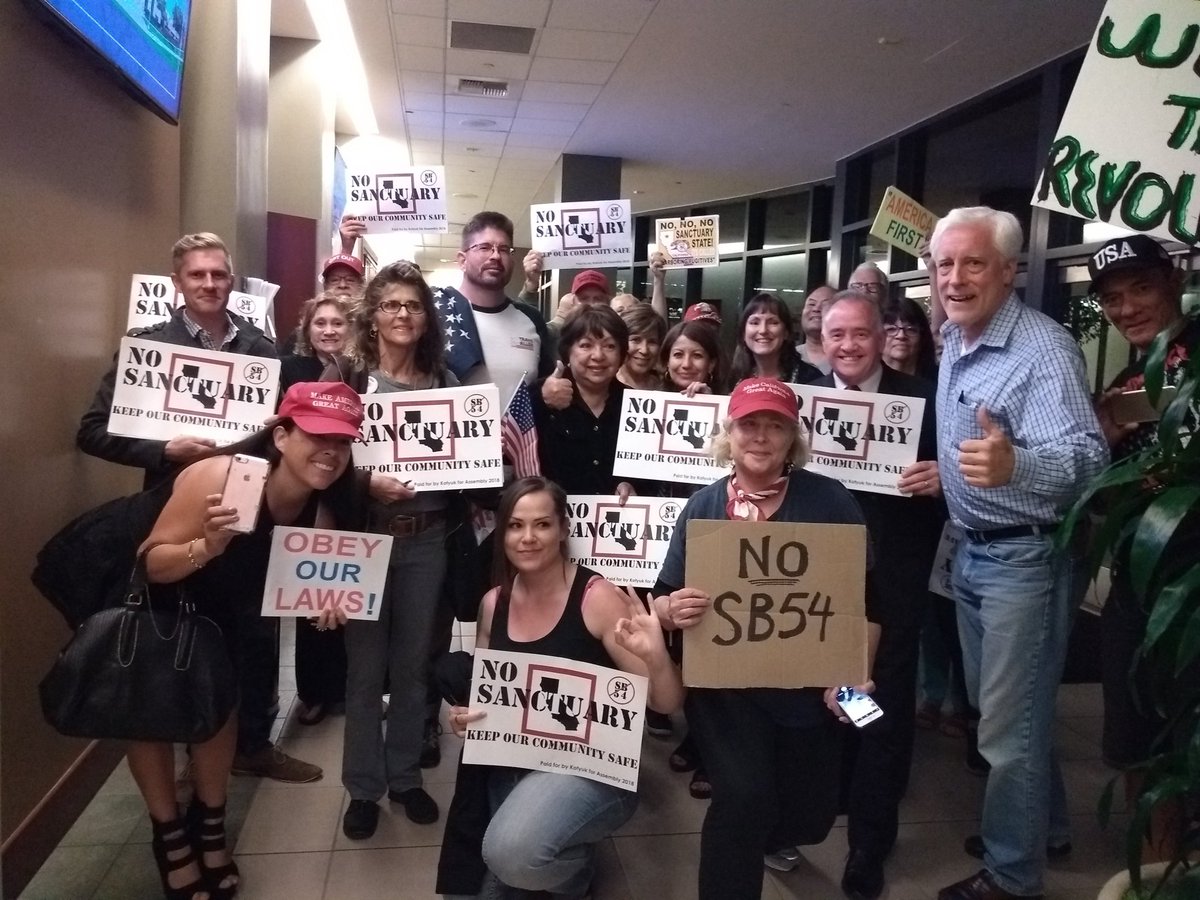 Sanctuary cities are those cities who limit how much local law enforcement can comply with federal immigration authorities. In other words, they are cities who are harboring illegal immigrants and also limit the ability of police to do their jobs. Sanctuary cities are a national security risk and pose a threat to the American public:
Illegal immigrants are responsible for 5% of federal murder convictions
Illegal immigrants are responsible for 30% of federal kidnapping convictions
Illegal immigrants are responsible for 18% of federal drug trafficking convictions
Kate Steinle was killed by a 5-time deported illegal immigrant
Twice-deported illegal immigrant, Luis Bracamontes, murdered 2 police officers
In California, Governor Jerry Brown signed SB 54 into law, which effectively makes California a sanctuary state. The legislation does limit the ability of police to do their jobs and 349 illegal immigrants wanted by ICE have been released by county jails since its signing. While this is a national security issue, it also falls under our stance of Back The Blue. ACT for America proudly supports our officers and opposes the SB 54 bill because it is anti-police. On May 19th, we sent our Grassroots Department to hold a Back The Blue rally in Orange County, California. Similarly, we have activated hundreds of our members to show up and speak out against the sanctuary state police at city council meetings across California. Since then, dozens of cities — and several counties — have joined a federal lawsuit against the state or opted out of the legislation. We need to continue the momentum and secure more victories against SB 54.