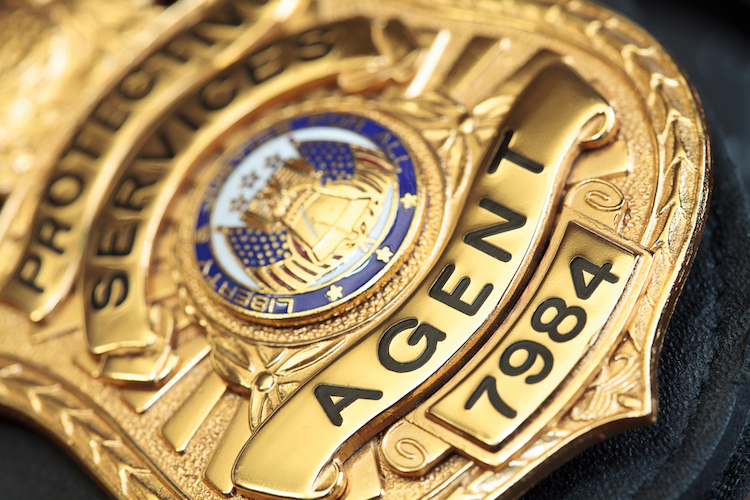 Our law enforcement officials are a critical part of ensuring a civil society and risk their lives every day in service of others. Law enforcement officials are laying it all on the line, day after day, to ensure the public is protected from threats both abroad, as well as within.
FBI
Federal police officers are tasked with protecting the public and enforcing federal offenses and crimes against the state, including, but not limited to murder, kidnapping, rape, terrorism, extortion, fraud, and human trafficking. There are approximately 35,000 FBI agents currently serving.
Local police are officers that can enforce all local and state laws. Most local police agencies don't have the authority to arrest or cite people for federal violations unless it is also covered by state statutes.
Sheriffs
A Sheriff is a constitutionally mandated law enforcement officer and the highest law enforcement officer in a county. Sheriffs are elected by the public and are sworn to defend those in their jurisdiction at all costs. Sheriffs often serve in locations that do not have the capacity to support a police agency and thus, may enforce all local and state laws. There are currently over 3,000 Sheriffs in the United States.
State Police and Highway Patrol
There are 31 states in the U.S with State Police departments, while other states employ highway patrol agencies. These brave men and women assist in the enforcement and investigation of federal, state, and local law when necessary, as well as protecting state and local highways from danger. In 2017, 26 State Police and Highway Patrol officers were killed in the line of duty.
Municipal and Local Police
Municipal and local police protect and serve their designated communities with honor on a daily basis, assisting in everything from terrorism to murder to assault to traffic violations. From the New York Police Department, which is the largest police department in the nation, with 40,000 sworn officers, to the one-man police department of Gaines Township, Mich. headed solely by officer Mark Schmitzer, these men and women are America's finest.
Immigration and Customs Enforcement
ICE is the largest investigative arm within the U.S. department of Homeland security (DHS) and the second largest investigative agency in the federal government with more than 20,000 Special Agents, officers and other employees. ICE is charged with protecting the homeland through criminal and civil enforcement of federal laws governing border control, customs trade, and immigration.
ICE Agents are located in more than 400 offices in the United States and 46 foreign countries and are devoted to two operational directorates: Enforcement and Removal Operations (ERO) and Homeland Security Investigations (HSI). Supporting ERO and HSI is the Management and Administration directorate, the Office of the Principal Legal Advisor, and the Office of Professional Responsibility.
Whether it's a local police officer subduing a violent suspect, a state trooper protecting our highways and state roads, a DEA Agent keeping deadly opioids off our streets, a U.S Marshal hunting fugitives on the run, an Immigration and Customs Enforcement agent tracking down dangerous undocumented felons, or any other sworn officer doing his or her duty to protect and serve, Act for America fully supports and honors the thin blue line.