STOP The Socialist $3.5 Trillion Spending Bill!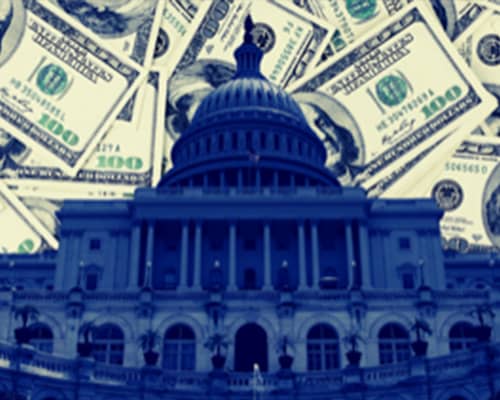 The far left Members in Congress are at it again, only this time they're trying to bankrupt our country and lift the debt ceiling! $3.5 Trillion in reckless spending and unnecessary socialist programs are the LAST things our country needs right now. Join us in calling on our elected officials to NOT support another massive spending bill that will further bankrupt our country and saddle future generations with debt.
"Freedom is never more than one generation away from extinction. We didn't pass it to our children in the bloodstream. It must be fought for, protected, and handed on for them to do the same."
Help Us Stop the Socialist Spending Bill
Every dollar raised will be dedicated to raising awareness, and mobilizing grassroots pressure to every member of Congress to NOT pass this bill!