Tell Congress to STAND with Cubans, NOT Cuba's Socialist Government!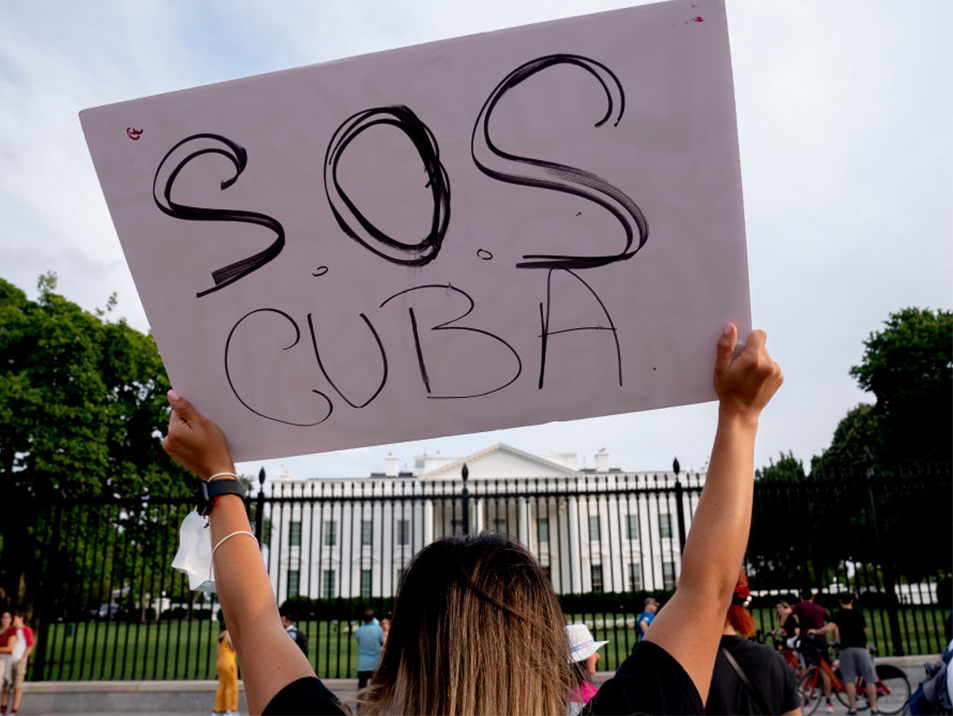 The innocent liberty-seeking citizens of Cuba are clamoring for freedom in their home country while their oppressive left-wing socialist government continues to imprison and silence them. While President Trump and his administration had previously been working to hold the Cuban government accountable, the radical leftists in power in the United States and the fake news media are playing cover for them. AOC and Black Lives Matter have called for Biden to end the trade embargo on Cuba and have placed blame on the United States rather than the brutal socialist Cuban regime. It's essential for the freedom and liberty of Cubans that the United States continues to pressure and hold Cuba's brutal government accountable for their corruption, violence, and human rights violations.
"The people of Cuba are engaged in the noble cause of fighting against a communist dictatorship. One of the most effective things we can do as a country to support the Cuban people is to get internet connectivity back on the island. Time is of the essence in Cuba."