FBI scrambling to track migrants who entered US with help of ISIS-linked smuggler
The FBI is reportedly scrambling to find more than a dozen Uzbek nationals who sought asylum in the US earlier this year after intelligence officers discovered they traveled to the southern border with the help of a smuggler who has ties to ISIS.
Officials are working to "identify and assess" all of the individuals who gained entry into the country, National Security Council spokesman Adrienne Watson told CNN.
They are also scrutinizing a number of migrants as possible criminal threats, two unnamed federal officials told the news network. But authorities say no specific ISIS plot has been identified.
Nothing in any of the intelligence community's databases raised any red flags, CNN reported, and the Uzbek asylum seekers were all released into the US pending a court appearance.
However, US immigration offices have become so overwhelmed with processing migrants that it could take more than a decade to get in front of a judge.
Backlogs at immigration court currently stand at 2.5 million cases waiting to be heard, according to figures compiled by the Transactional Records Access Clearinghouse (TRAC) at Syracuse University.
But once inside the US, the migrants could have taken up residence anywhere.
It was only after the migrants were already inside the country that the FBI learned of a smuggling network helping Uzbeks into the US — which involved at least one individual with ties to ISIS. They're still not found as of today!
The bureau began a nationwide search for the migrants, and also worked with Turkish authorities, who apprehended the smuggler and other members of the network, the report said.
The ISIS-linked smuggler is not believed to be a member of the terrorist organization, but is rather an independent contractor who has personal sympathies with the organization, the NSC rep said.
…many have not yet been located, and more than 15 who have been tracked down are still under scrutiny as possible criminal threats.
The discovery of the ISIS-linked network has set off alarm bells in Washington, at a time when Republican presidential candidates are laser focused on the southern border.
Migrants from 150 countries are arriving at our border "seeking asylum" yet the UNHCR United Nation Refugee Agency is only acknowledging applications for asylum from Afghanistan, Syria, and Venezuela.
WHY would we allow migrants to claim asylum from nations that are not experiencing legitimate forced displacement?!
Under Trump, only 12% of asylum seekers crossed our border from countries other than Central America and Mexico compared to 52% under Biden.
This Year, Chinese 'migrants' reported crossing our border is 39,575, a 115% increase from Trump's last year in office. Under Biden, 90,802 have crossed our border, 93% single adult males of military age!
The US Customs and Border Patrol is not reporting on asylum seekers coming from high-risk nations including Afghanistan and Syria with high rates of displacement. They are also not reporting on state sponsors of terror or enemy states; Why is that?
Our most vulnerable American brothers and sisters are being displaced in jobs, housing, and savings with Bidenomics crippling inflation and 'hidden taxes' from liberal tax and spend policies, choking the life and hope out of Americans just trying to survive! And taxpayers are funding this!
The Biden Administration continues invite the world to invade our borders knowing that these illegal immigrants are breaking our court system, our economy, our jobs market, and our voter rolls and election security!  
Seems like the Left is willing to sacrifice anyone that gets in the way of buying votes on the taxpayer's dime.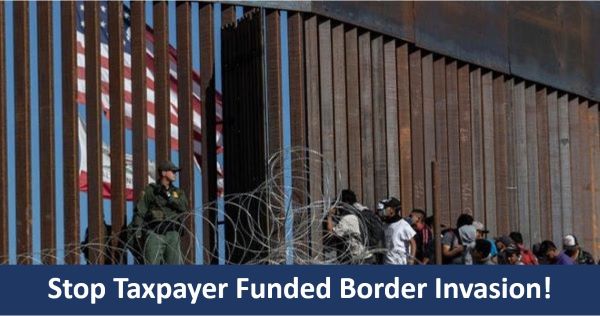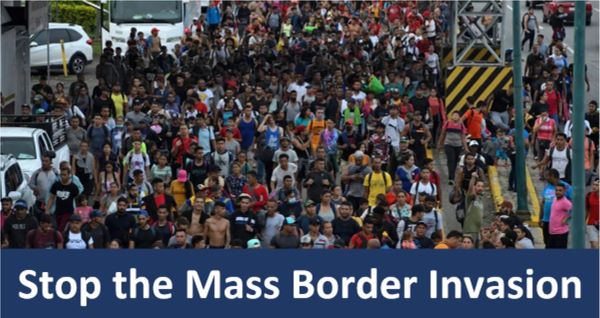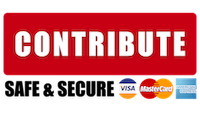 ACT for America Education, a 501(c)(3) organization.
All donations are tax-deductible.
869 Lynnhaven Pkwy, 113 #411
Virginia Beach, VA 23452 USA