Dear,
"The U.S. is no longer a law-and-order sovereign nation.  Sophisticated cartels evade our pitiful, underfunded, undermanned border patrols that operate with their hands tied behind their backs by design.   This chaos is the result of two years of the Biden administration's deliberate and calculated open border policies."  
"Make no mistake, the cartels do NOT consist of groups of ragtag smugglers and drug dealers.  This is a multi-billion-dollar global enterprise with its own uniformed troops, military weapons, and armored vehicles."
Border Chief: Mexican Cartels Use Drones to Identify Law Enforcement Locations 
Bethany Blankley | The Center Square | 2/7/23
In the past year, there have been more than 10,000 drone incursions flown by Mexican cartels operating in Mexico and in Texas in the Rio Grande Valley Sector of south Texas, Rio Grande Valley Sector Chief Gloria Chavez testified Tuesday before the House Committee on Oversight and Accountability.
The cartels are using the drones to identify where state and federal law enforcement officers are to avoid them and engage in criminal activity, she explained.
Like Tucson Border Patrol Sector Chief Modlin who testified before her that the majority of his sector's apprehensions was of single military age men, Chief Chavez testified that the RGV Sector was mainly apprehending single adults from Central America and Mexico.
Because of the sector's proximity to Central America and Mexico, she said, the sector "is identified as a major corridor by cartels and transnational criminal organizations and it is exploited daily for human smuggling, narcotics trafficking and other illicit activities."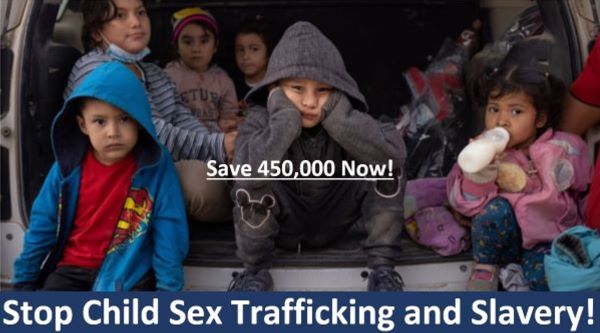 She also said agents "continue to face the most egregious illicit trends such as criminal migrants, gang members, hard narcotics, firearms, bulk currency outbound and drones used for counter surveillance."
Within one year, referring to last year, she said, the sector had "over 10,000 drone incursions and 25,000 drone detections demonstrating the drone capability of transnational criminal organizations pinpointing law enforcement locations to increase the success of smuggling attempts."
While the sector has made "great progress in countering the threat of small, unmanned platforms," she said, Border Patrol agents' "adversaries," referring to Mexican cartels, "have 17 times the number of drones, twice the amount of flight hours and unlimited funding to grow their operations."
She said the sector's goal was to gain resources to help it do its job, but six weeks prior one of her agents told local law enforcement that funding was ending for one of the most important resources agents use: aerostats. Unless Congress provides funding, by this spring, all aerostats, balloons with surveillance capabilities, won't be operational because they are no longer being funded.
She also said funding allocated by Congress was being used to pay civilian personnel to process illegal foreign nationals, including paying the salaries of over 250 processing coordinators, 140 contractor processors, 120 childcare givers, 80 security personnel and 100 volunteers. Their jobs include "feeding, care and security of migrants in custody, duties that would otherwise fall to Border Patrol agents," she said.
She also said roughly 200 Texas National Guardsmen were providing invaluable support to her agents, by assisting with "camera operations and mobile surveillance, increasing our situational awareness daily." Texas Department of Public Safety and local sheriffs provide daily support as well, she said.
They are operating in the RGV and throughout the Texas border under Texas Gov. Greg Abbott's Operation Lone Star. Since March 2021 and as of Feb. 3, OLS officers have apprehended over 347,000 illegal foreign nationals and made over 24,000 criminal arrests, with over 22,000 felony charges reported, according to state data. Texas law enforcement have seized over 360 million lethal doses of fentanyl since March 2021, more than enough to kill every in America.
"Operation Lone Star continues to fill the dangerous gaps left by the Biden Administration's refusal to secure the border," Gov. Abbott maintains. "Every individual who is apprehended or arrested and every ounce of drugs seized would have otherwise made their way into communities across Texas and the nation due to President Biden's open border policies."
Last week, he appointed the state's first "border czar," a retired Border Patrol agent who served for 23 years, Mike Banks, "to oversee border security" in Texas "in President Joe Biden's absence."
Of Banks, Abbott said, "He understands the dangerous impacts that Mexican cartels have on our country."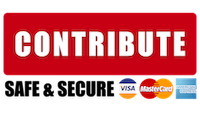 ACT for America Education, a 501(c)(3) organization.
All donations are tax-deductible.
869 Lynnhaven Pkwy, 113 #411
Virginia Beach, VA 23452 USA