Act for America
2023 National Police Week
Restore Pride in Law Enforcement Again!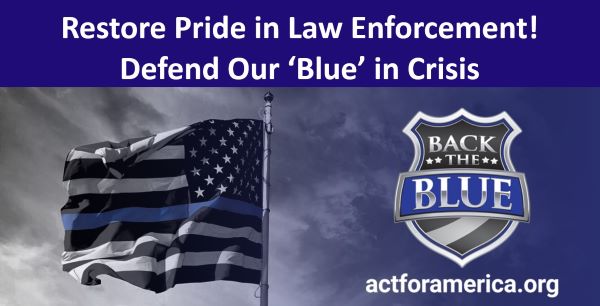 Join us as we call on all state elected officials to immediately implement policies to fully restore pride in our law enforcement community and end our Back the Blue Crisis of underemployment, underfunding, retention, adherence to training standards for graduates, imposed Diversity, Equity, Inclusion selections, and other woke policies that are having a devastating effect on the morale of our law enforcement.
Only a LOCAL organized grassroots movement in every community can restore our law enforcement and restore law and order in our cities!
ACT for America Education, a 501(c)(3) organization.
All donations are tax-deductible.
869 Lynnhaven Pkwy, 113 #411
Virginia Beach, VA 23452 USA