Restore Pride in Law Enforcement!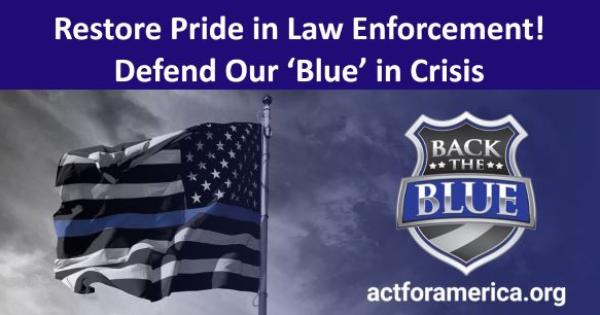 It's time to restore pride in the law enforcement profession now!

Call on all state elected officials to immediately implement policies to fully restore pride in our law enforcement community and end our Back the Blue Crisis of underemployment, underfunding, retention, adherence to training standards for graduates, imposed Diversity, Equity, Inclusion selections, and other woke policies that are having a devasting effect on the morale of our law enforcement.-

-No more hunting and violent targeting of our peace officers, vehicles, and police stations!
-No more 'Defund the Police'!
-No more 'stand down orders' for rioters, looters, and law breakers!
-No more woke DA's and their revolving doors of injustice!
-No more outlawing of Back the Blue and Thin Blue Line flags and symbols!
-No more struggle to hire and keep good cops!
"America will never be destroyed from the outside. If we falter and lose our freedoms, it will be because we destroyed ourselves."
Every dollar raised will be dedicated to raising awareness, and mobilizing grassroots pressure on every elected official to impact policy.