End DOJ Political Weaponization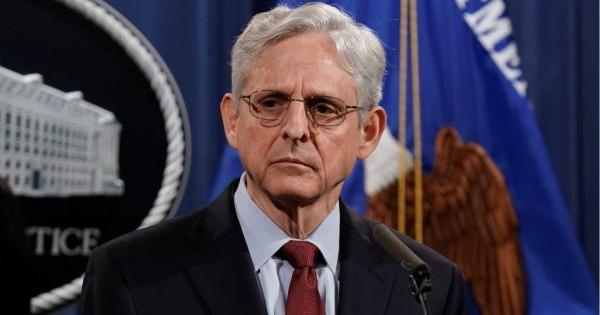 This is the Last Straw! AG Garland has announced NEW partisan plans to arrest 700-1200 American's connected to the J6 rally.

Coincidentally, this announcement comes as the Manhattan, NY District Attorney, Alvin Bragg, moving on behest of the Left, is conducting a theatrical stunt threatening to arrest and fingerprint former President Donald J. Trump, knowing the evidence and problematic witness will ultimately put that case to bed once and for all.

The suspicious timing of these two events also coincides with the release of J6 footage showing the Fed and fake news media have blatantly lied to America and likely falsely charged and imprisoned all J6 political prisoners.

Time to stop the corrupt DOJ from persecuting Biden Administration Opposition!

Call on Congress to:
Investigate and Impeach AG Garland!

End the political witch hunt targeting up to 1200 new arrests!

Free and compensate the J6 political prisoners falsely imprisoned!

Release all J6 video footage now!
"America will never be destroyed from the outside. If we falter and lose our freedoms, it will be because we destroyed ourselves."
Help Us End DOJ Political Weaponization!
Every dollar raised will be dedicated to raising awareness, and mobilizing grassroots pressure on every elected official to impact policy.