Stop DOJ from Weaponizing Against Parents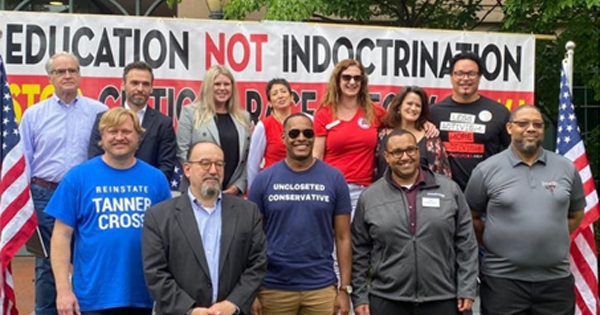 Stop the DOJ Attorney General Garland and the Leftist Teachers Unions from Weaponizing the DOJ and FBI from political targeting of parents peacefully protesting to end divisive, race-hate indoctrination! AG Garland is abusing his power and influence, intending to weaponize the immense powers of the FBI and the Department of Justice to bully parents into silence under threats of federal investigation, arrest, and prosecution. Defend Parents First Amendment Rights to Free Speech, Peaceful Assembly, and the right to hold School Board elected officials accountable to perform their duty. These parents are fighting Unconstitutional curriculum that violates the Equal Protection Clause of the Fourteenth Amendment to the U.S. Constitution and the Golden Standard set under Title VI of the Civil Rights Act of 1964. These parents are fighting for the School Boards to enforce their own anti-discrimination laws! Stand up against this gross abuse of power! Defend Parents Rights! Defend Equal Protections and the 14th Amendment!
"Freedom is never more than one generation away from extinction. We didn't pass it to our children in the bloodstream. It must be fought for, protected, and handed on for them to do the same."
Help Stop DOJ from Weaponizing Against Parents!
Every dollar raised will be dedicated to raising awareness, and mobilizing grassroots pressure to every member of Congress!