End Big Tech Censorship!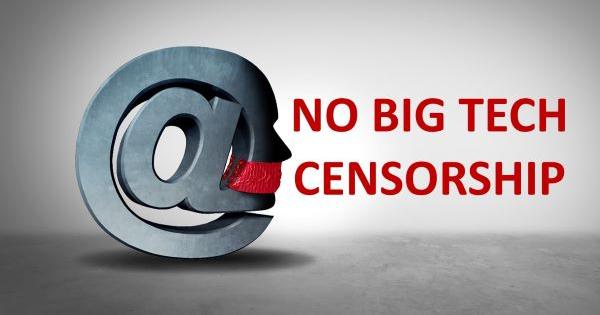 Update July 2023!

Stop Big Tech Censorship and Government Collusion with the Biden Administration and Democrat Party! Stop Government Interference with Elections and Assault on Free Speech through Government Weaponized Censorship Against the American People!

DEFEND FREE SPEECH in the Online Public Square. We the People must demand constitutional protection from the Government, DOJ, Silicon Valley elites, Big Tech Tyrants, and Leftist Media Moguls who are guilty of discriminating against dissenting voices in an effort to silence, intimidate, and wipe out conservative thought. Censorship must have consequences!

"The right to speak freely, without restraint, is essential to democratic government!

Call on Congress and All State Lawmakers to End Big Tech Censorship!
"Restriction of free thought and free speech is the most dangerous of all subversions. It is the one un-American act that could most easily defeat us."
Help Stop Big Tech Censorship in Every State and the Hill!
Every dollar raised will be dedicated to raising awareness, and mobilizing grassroots pressure to every member of Congress to pass this bill!