Help Stop Biden's Taxpayer Funded Illegal Alien Payoffs!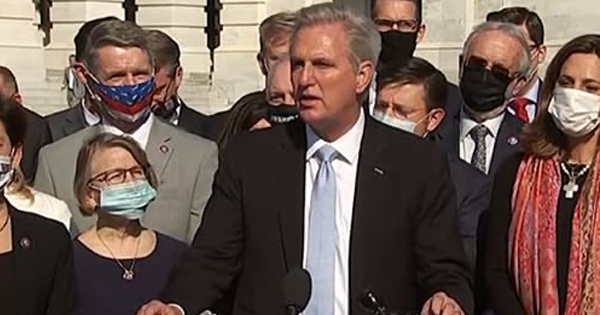 Time to put America first! The Biden Administration wants to gift taxpayer money to criminal illegal aliens upwards of $450,000 per person, further encouraging the flood of illegal crossings already reaching 2 million this year. There are 37 million low-income Americans in this country making $51,000 a year or less. It would take nearly 9-26 years for low-income households to earn this outrageous payoff. "Who says crime doesn't pay? Under Biden it apparently pays very well indeed," remarked Rep. McClintock upon introducing the bill. "Law-abiding, hardworking Americans have seen their purchasing power decimated by Biden's economic policies while he has surrendered our southern border. Paying illegal immigrants $450,000 apiece as an apology for Trump's decision to enforce our immigration law adds insult to injury. Congress has the power of the purse, and that's why we must act today to stop this outrageous plan in its tracks." Tell your congressman to vote yes on the Illegal Immigrant Payoff Prohibition Act!
"Freedom is never more than one generation away from extinction. We didn't pass it to our children in the bloodstream. It must be fought for, protected, and handed on for them to do the same."
Help Us Stop $450,000 Illegal Alien Payoffs!
Every dollar raised will be dedicated to raising awareness, and mobilizing grassroots pressure to every member of Congress to pass this bill!