Impeach Garland and Wray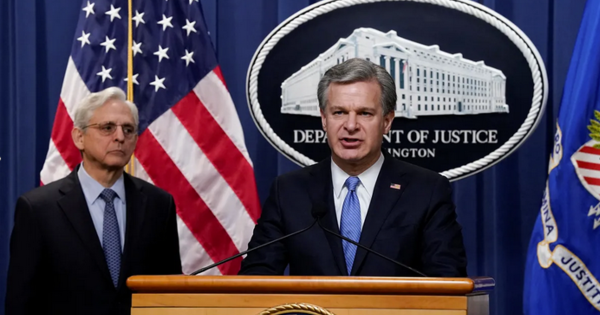 Garland and Wray Must Be Impeached!

We've just learned the FBI colluded with Facebook to interfere in the 2020 General Election.

On August 8th and surrounding time period the Department of Justice (DOJ) and Federal Bureau of Investigation (FBI) raided the home of a former president and seized the cell phone of a sitting Congressman Scott Perry (R-Penn.), undermining the rule of law in America.

In overseeing these actions, U.S. Attorney General Merrick Garland and FBI Director Christopher Wray have grossly failed in their mission to oversee an impartial and equal application of the law. Accordingly, they must be impeached.

Restore Faith in Our Justice System!
"America will never be destroyed from the outside. If we falter and lose our freedoms, it will be because we destroyed ourselves."
Help Us Impeach Garland and Wray!
Every dollar raised will be dedicated to raising awareness, and mobilizing grassroots pressure on every elected official to restore our faith in the Justice System.