Investigate Michigan Muskegon Election Fraud Case!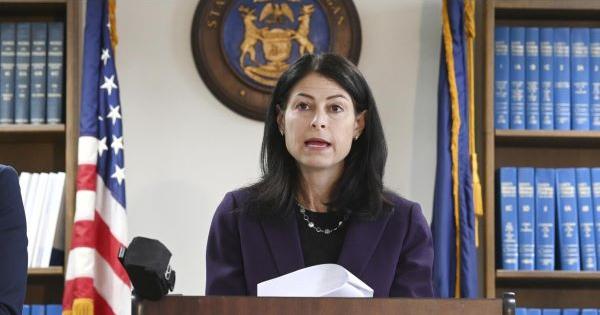 Stop Attorney General Dana Nessel's Lies, Election Fraud Coverup, and Partisan Persecution!

The battleground County of Muskegon is at the center of an Election Fraud controversy.

Michigan Attorney General Dana Nessel indicted 16 Trump 2020 electors on 8 felonies each because, she says, they signed a certification of their status as electors and tried to create an 'alternative slate' of electors knowing there were no legitimate ongoing voter fraud claims and no voter fraud investigations going on in the state.

Yet there were ongoing voter fraud claims, especially in Muskegon, and there has been an ongoing voter fraud investigation for the past three years – that no one knew about except Dana Nessel, Secretary of State Jocelyn Benson, and Governor Gretchen Whitmer!

A Muskegon County Police case and investigation of 8,000-14,000 fraudulent ballots have been sealed and have been 'under investigation' by Nessel's office and the FBI for three years for a criminal case with no prosecutions.

Critical information for investigating the Muskegon Michigan voter fraud in 2020 is being illegally withheld from public review.

Call on all elected officials to hold the Attorney General accountable for her lies, unlawful withholding of voter roll data from public view, and return the Muskegon case back to the Muskegon County Police Department to prosecute this HUGE election fraud case!
"America will never be destroyed from the outside. If we falter and lose our freedoms, it will be because we destroyed ourselves."
Help Us Stop Michigan Election Fraud!
Every dollar raised will be dedicated to raising awareness, and mobilizing grassroots pressure on every elected official to impact policy.