Stop the Iran Nuclear Deal!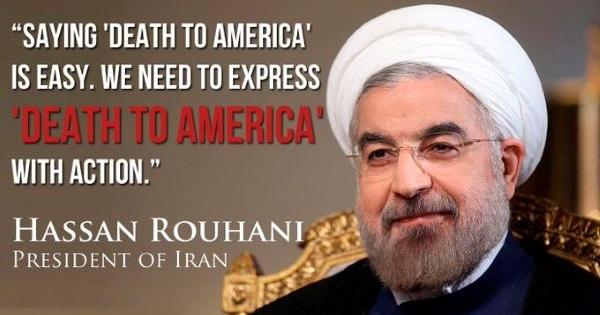 Urge Congress not to reenter the Joint Comprehensive Plan of Action (JCPOA) with Iran! The decision not to recertify the Iran Nuclear Deal in 2017 was in America's best interests. Iran would be well on its way to obtaining a nuclear weapon while having violated not only the spirit but the letter of the deal, had we failed to withdraw.

The Director General of the IAEA, Rafael Grossi, pointed out late last year, there are too many breaches of this agreement to simply wish everything could just fall right back into place as is. With one directive from the Ayatollah, Iran was able to ramp up its nuclear program to pre-deal levels within days, demonstrating the weakness of the agreement. Neither our European partners nor any international body was able to prevent Iran from taking such steps, despite still being technically bound to the agreement. The United States must heed key lessons learned from the 2015 negotiations with Iran.

Then, like now, Iran wants the U.S. to come to the negotiating table due to the biting pain of our maximum pressure sanctions regime. The United States must not once again abandon the leverage that is bringing Iran back to the negotiating table without confronting both Iran's nuclear and non-nuclear activities that need to be stopped. We urge the new administration to recall "no deal is better than a bad deal."
"Freedom is never more than one generation away from extinction. We didn't pass it to our children in the bloodstream. It must be fought for, protected, and handed on for them to do the same."
Help Stop the Iran Nuclear Deal!
Every dollar raised will be dedicated to raising awareness and mobilizing strategic grassroots pressure!