Impeach Biden!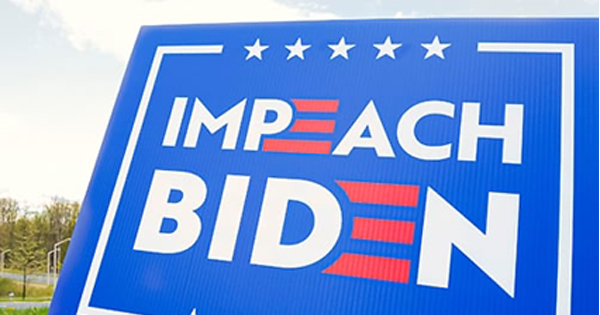 Biden is intentionally failing to secure our borders and enforce immigration laws. He has broken trust with the American people over his Vaccine and Mask Mandates including the coercive 'Jabs for Jobs'. He failed us in his catastrophic Afghanistan withdrawal and continued abandonment of US citizens and visa holders. His economic policies and destruction of our hard-earned energy independence has caused the worst inflation we've seen in forty years. Biden's policies are causing irreparable harm to most working-class families, first responders, and service members who are losing their jobs, sufficient income, careers, and lives! Enough is enough! It's time to Impeach Biden.
"Freedom is never more than one generation away from extinction. We didn't pass it to our children in the bloodstream. It must be fought for, protected, and handed on for them to do the same."
Help Us Hold Biden Accountable!
Every dollar raised will be dedicated to raising awareness, and mobilizing grassroots pressure to hold Biden Accountable!