How to Call Your Elected Official
Who to Call and What to Say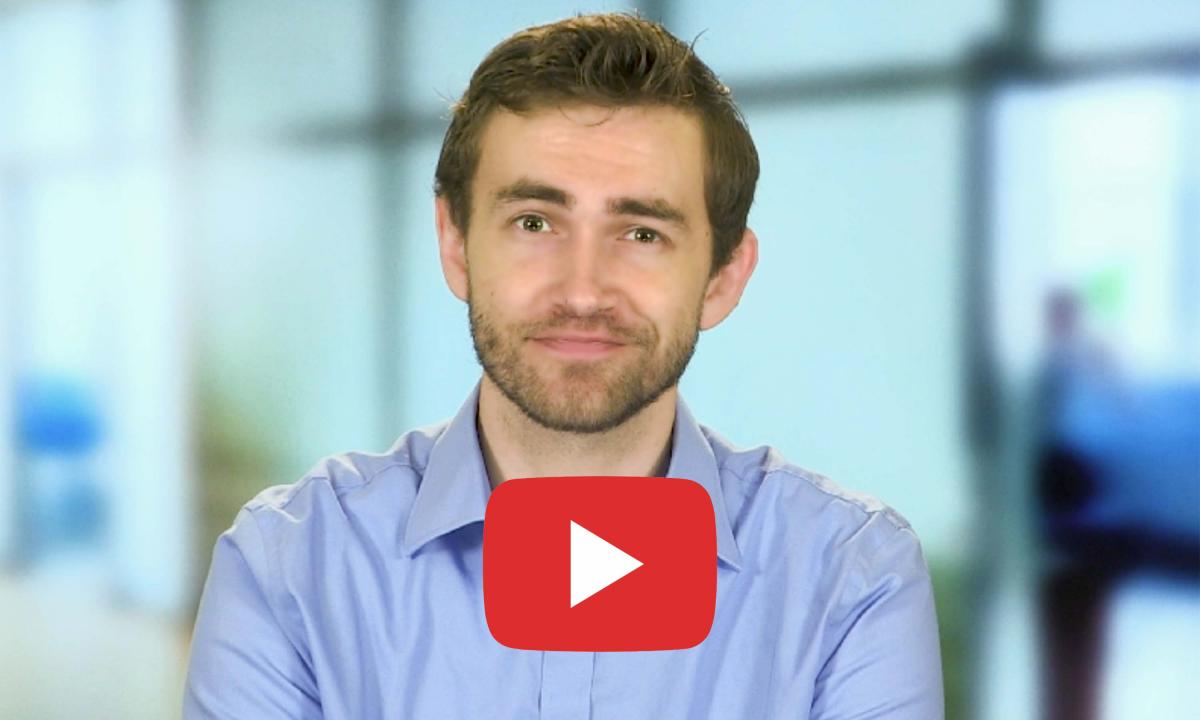 You may be thinking, "Why would I want to call my elected official? They don't know who I am." Expressing you point of view to those who represent you in government, whether on the local, state, or even federal level, is one of the rights of citizenship founded in the Constitution.
The First Amendment establishes the Constitutional right to express our opinions to those in government: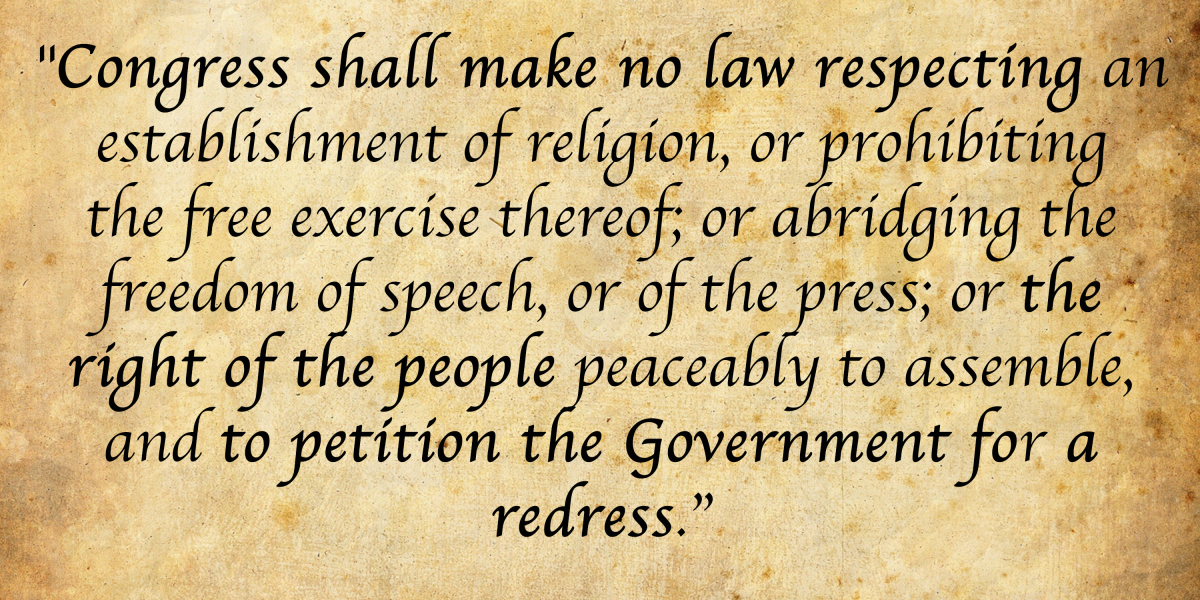 Elected officials represent us, "We the People", and it is their job to listen to their constituents, irrespective of whether those constituents voted for them or not. 
A great way to contact your elected official is by giving them a call. Expressing your views to those who represent you in government by making a phone call is a very easy and very powerful way to make your opinions known. There are typically two types of situations that would require you to make a phone call to your legislator.
1. A Time Sensitive Situation 

In the event that there is an issue that is urgent, such as a bill that is up for vote, or an attack on our nation that requires an immediate response, time is of the essence. Constituents must promptly contact their representatives while the issue is still at hand.

Often, ACT for America will send out an action alert with the goal of getting thousands of phone calls to a targeted legislator or group of legislators in a short period of time. In this case, it does not matter who answers the phone in the legislator's office, your message should be short and to the point. It is crucial to be polite and respectful. When the legislator or their staffer answers the phone, tell them you are their constituent right away so they are aware that they should pay attention to what you have to say. 
2. A Non-Urgent Situation 
The second type of situation is when the matter isn't urgent. For example, you've reviewed the high priority federal legislation that we have listed on our website and you'd like to register your support for one of those bills with your individual legislator. Again, let the person who answer's the phone know that you are a constituent. Next, ask for the name of the staffer handling the particular issue you are calling about. Make note of that staffer's name for future reference. You made need to call about the issue in again, and this time you will know exactly who you need to get a hold of.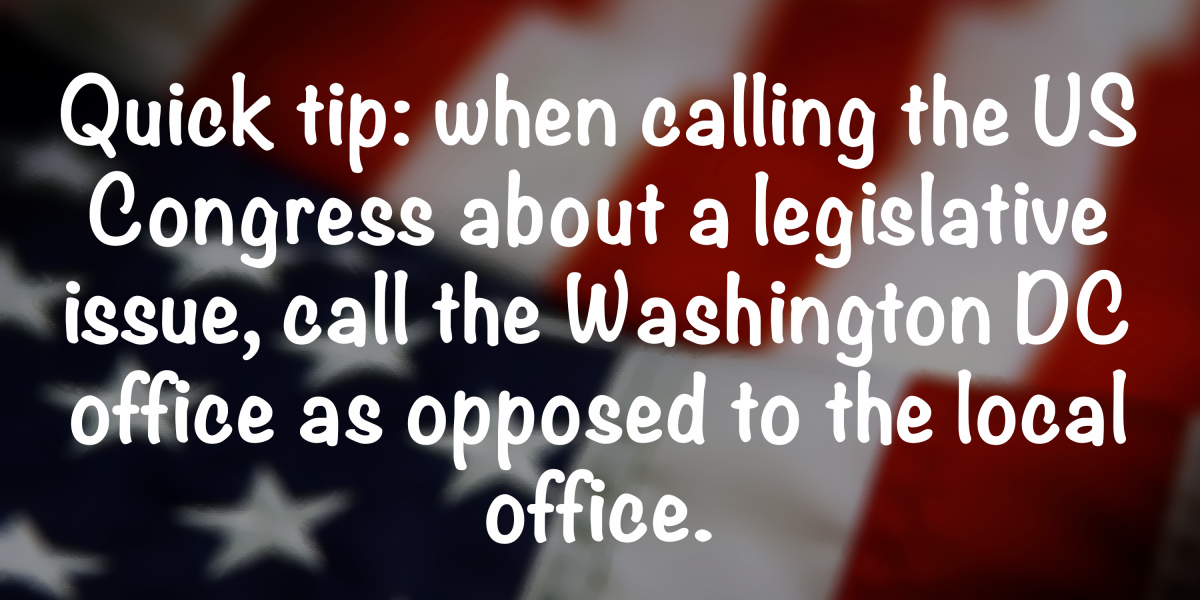 If that staffer is available, great! If not, leave your name and phone number, and ask for a return call. If you don't hear back within 24 hours, call again for that specific person. Always remember, you are the constituent, and the legislator and his staff work for you.

Getting Ahold of the Legislator or Staffer
If the staffer is available keep the conversation relatively short, and politely state your position on the issue.
Finally, always ask about how the legislature feels about the issue or the bill. Being connected with legislative staff is very important because the staffers have the time to really listen to you and all of your views. They'll then take that information to their boss, your legislator.
Legislators usually listen to their staff more than anyone else, that's why they hired them in the first place to absorb a great deal of information on many issues and then, boil that material down for them. If you make a connection with the hill staffer, you now have a point of contact for future discussions and that's a great first step.
Legislators always want to know how the folks back home feel about issues. You can be that person and it can all start with one simple phone call and that's it, there's nothing more to it.
Always remember, being an effective grassroots advocate is easy when you have the right information, here at Act for America, we want to be sure you have everything you need to do. So, thanks again for watching and for all that you do to help keep us safer.