Disbar Letitia James, NY Attorney General!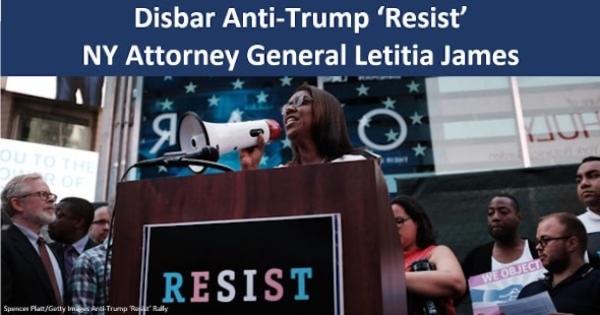 Stop the Political Witch Hunt!
New York Attorney General Letitia James must be held accountable for her 'overreach' in Trump family prosecutions!
This is a politically motivated hit job fulfilling a campaign promise to target and sue the former President Donald J Trump; the inclusion of his children in the civil lawsuit demonstrates the political nature of this suit.
AG Letitia James is abusing the power of her office to weaponize against a political opponent leading the America First movement, the nation's largest conservative movement, in hopes of impacting the Midterm elections.
"America will never be destroyed from the outside. If we falter and lose our freedoms, it will be because we destroyed ourselves."
Help Disbar New York Attorney General
Every dollar raised will be dedicated to raising awareness, and mobilizing grassroots pressure on every elected official to impact policy.